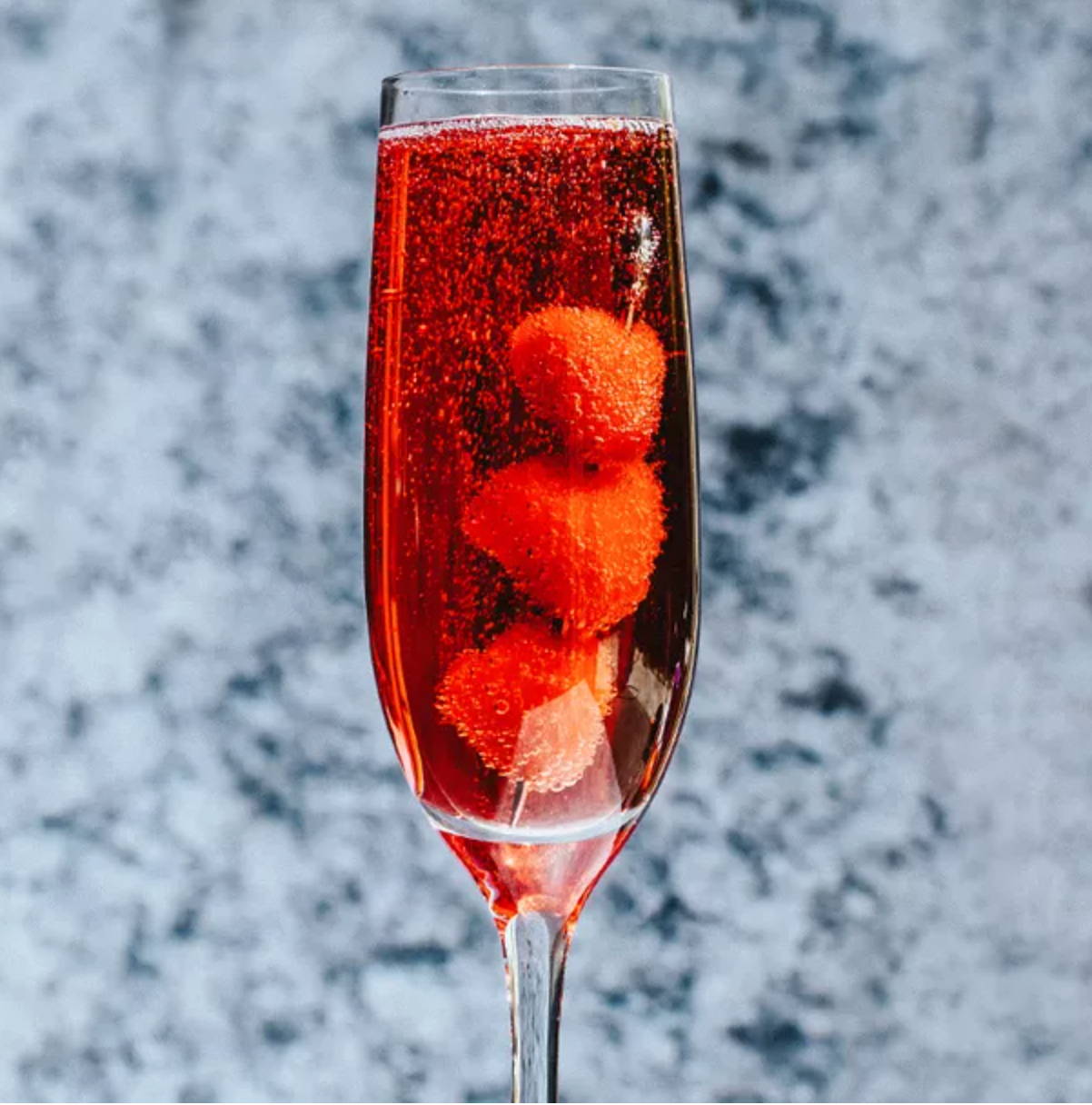 It can be tricky to find the perfect cocktail to make when hosting a New Years gathering,
well we wanted to share a fun and easy drink that you can make!
All you need for ingredients are:
1 ounce berry-flavored vodka
1 1/2 ounces pomegranate or cranberry juice
3 1/2 ounces Champagne chilled
garnish skewered raspberries.
To put these all together you add the vodka and pomegranate or cranberry juice to a chilled Champagne flute,
top it with the Champagne and finally, garnish with raspberries on a long skewer. Enjoy!!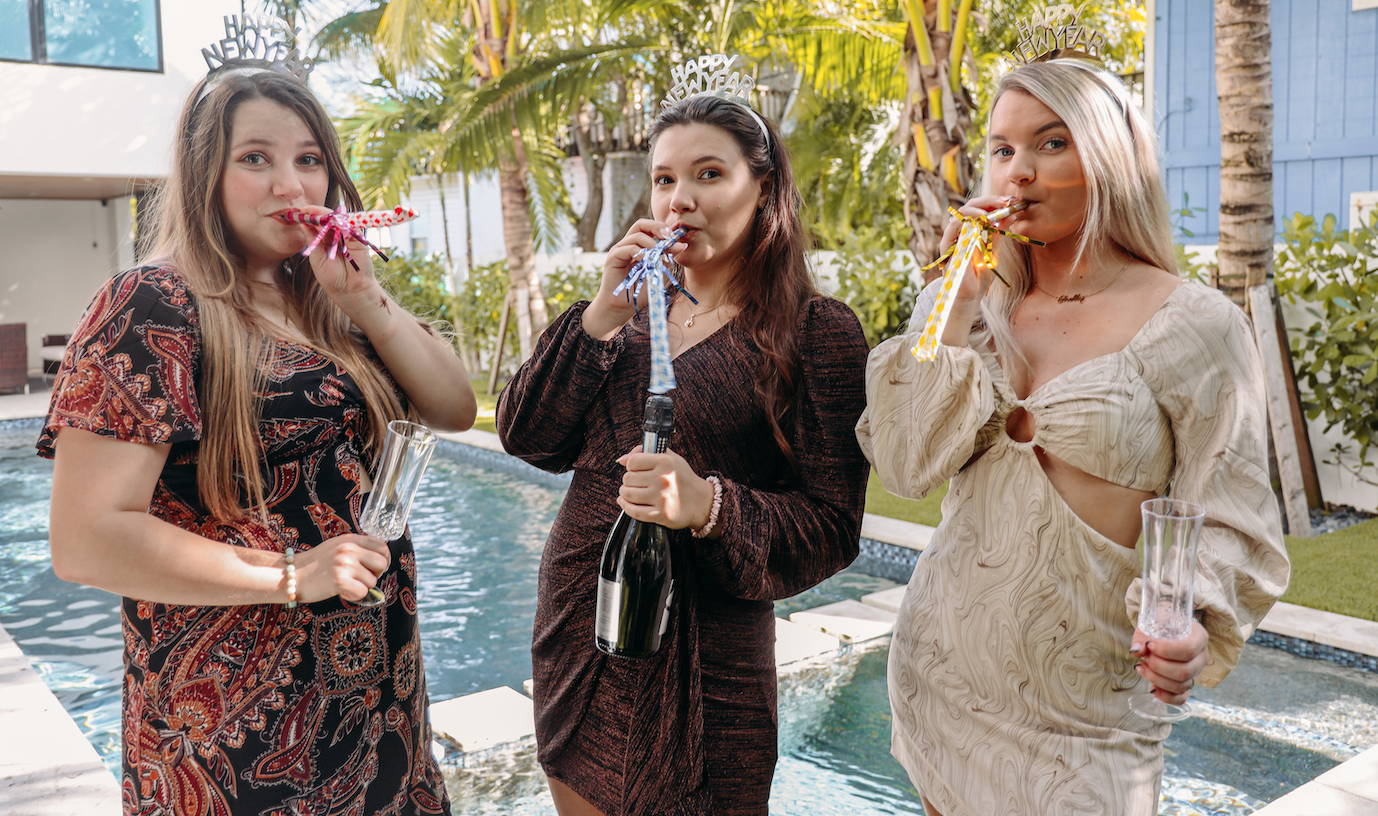 We had a blast at our last photoshoot! Duncan Reality so kindly allowed us to take photos at one of their beautiful rental properties and it is safe to say it was one of our favorite shoots! It is so much fun to dress up and take photos with your friends. Make sure to follow us on instagram to see all of the new pictures, especially the ones in these beautiful dresses perfect for New Years Eve!
We hope you have a safe and happy New Year and we are so excited for what is to come in 2022!